2 years ago
S1E7 - Episode 7: A Little Help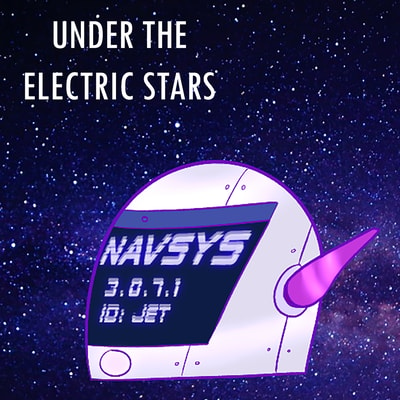 Things are falling apart in the Numitron Tube: old stations, medical equipment, and worst of all, relationships. The haustoria device is set to be installed, but making it back to the surface intact is another issue entirely. Featuring walkie-talkies, a subtle Transformers reference, and the moral quandary of stealing.
Trigger warnings: Yelling, medical issues, injury, fighting.
Find us on our website at undertheelectricstars.com! Transcripts are available on our website. Support us on Patreon ➠ patreon.com/mxeliramos Follow us on social media! Twitter ➠ twitter.com/utes_podcast Tumblr ➠ undertheelectricstarspodcast.tumblr.com
Team Chaitrika Budamagunta as Lola Sunn Kevin Paculan as Vic Vass Christine Kim as Su-jin Yi Rhea Anne as Caine Reyes Rey Ángel as Client 912
Additional voices were provided by Eli Ramos and Erik May.
Thanks to Lucas Galante, Ezra Lee Buck, Christine, Jordan Davis, Fran Carr, Ferris, and Dean Warwick, our patrons for Aster Podcasting Network. (patreon.com/mxeliramos)
Attributions for sound effects "Dark cave drone" by Kinoton: https://freesound.org/people/Kinoton/sounds/421826/