3 years ago
S1E3 - Episode 3: Junkers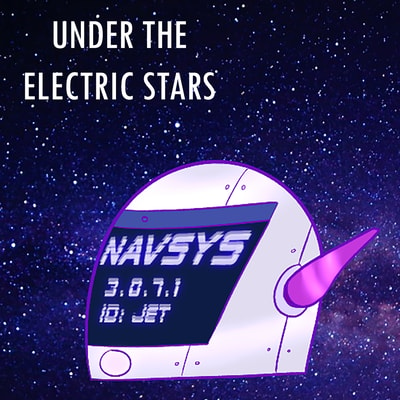 The Kvadrata is proving itself to be a ruthless place—and Caine and Vic are proving themselves to be tense and frustrated team. Meanwhile, a cloaked figure follows our Zero Zero operatives and a pair of junkers. Featuring misplaced priorities, a man who deserves a medal, and some very loud beeping.
Trigger warnings: Yelling, loud noises, brief misgendering.
Find us on our website at undertheelectricstars.com! Transcripts are available on our website. Support us on Patreon ➠ patreon.com/mxeliramos Follow us on social media! Twitter ➠ twitter.com/utes_podcast Tumblr ➠ undertheelectricstarspodcast.tumblr.com
Team Rhea Anne as Caine Reyes Kevin Paculan as Vic Vass Robin Guzman as Jet Rey Ángel as The Mysterious Figure
Additional voices were provided by Eli Ramos, Inger Junger, Angel Hom, Jason Junker, and Martin Savill.
Thanks to Lucas Galante, Ezra Buck, Christine, and Jordan Davis, our patrons for Aster Podcasting Network (patreon.com/mxeliramos).
Attributions for sound effects "Snapping Chain" by Cosmic Embers (www.youtube.com/cosmicembers) "PAN_ElFy_SFX_Scanning_4.wav" and "Electricity 2" by Pure Audio Ninja "Generator #1.wav" by Adam Wayne Gistarb