2 years ago
S1E4 - Episode 4: Secrets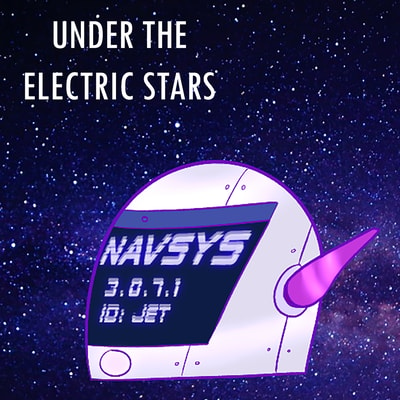 Everyone has something to hide. Not everyone has a good reason to. Featuring useless machines, funky tunes, and salads with less uranium byproduct.
Trigger warnings: Yelling, gaslighting, drug use, manipulating, and abuse.
Find us on our website at undertheelectricstars.com! Transcripts are available on our website. Follow us on social media! Twitter ➠ twitter.com/utes_podcast Tumblr ➠ undertheelectricstarspodcast.tumblr.com
Attributions for sound effects. "Footsteps, Concrete A.wav" by InspectorJ of Freesound.org: freesound.org/people/InspectorJ/sounds/336598/ "BH Loop" by galaxykidgamma of Freesound.org freesound.org/people/galaxykidgamma/sounds/87741/ "Sunday Morning In The Great Hall" by FoolBoyMedia: freesound.org/people/FoolBoyMedia/sounds/333800/
Special thanks to Lucas Galante, Ezra Buck, Christine, and Jordan Davis for pledging to our Patreon!