3 years ago
S1E2 - Episode 2: Kvadrata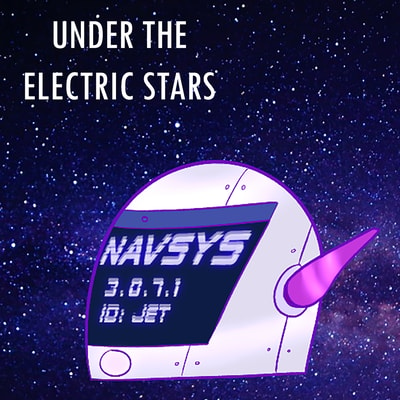 White sands and ruined ships as far as the eye can see, with a treacherous drop to the Trench below, the Kvadrata is the marketplace of choice for anyone brave enough to call themselves a truescrapper. Lola has sent Caine and Vic to fetch some coordinates from there, which might be…difficult to say the least. Featuring cassette tapes, friendly friends, and a possibly broken nose.
Find us on our website at undertheelectricstars.com! Transcripts are available on our website. Support us on Patreon ➠ patreon.com/mxeliramos Follow us on social media! Twitter ➠ twitter.com/utes_podcast Tumblr ➠ undertheelectricstarspodcast.tumblr.com
Team Rey Vargas as Maricel Reyes Kevin Paculan as Benjie Reyes and Vic Vass Rhea Anne as Caine Reyes David McGuff as Dax Pastore Robin Guzman as Jet Chaitrika Budamagunta as Lola Sunn
Additional voices were provided by Eli Ramos, Martin Savill, and Inger Junger.
Thanks to Lucas Galante, Ezra Buck, and Christine, our patrons for Aster Podcasting Network (patreon.com/mxeliramos)
Attributions for sound effects Music by Tri-Tachyon - https://soundcloud.com/tri-tachyon/albums "Tidalwave" by Tim Kahn - paypal.me/pools/c/83tOZtfkXU