a year ago
S1E11 - Episode 11: Square Negative One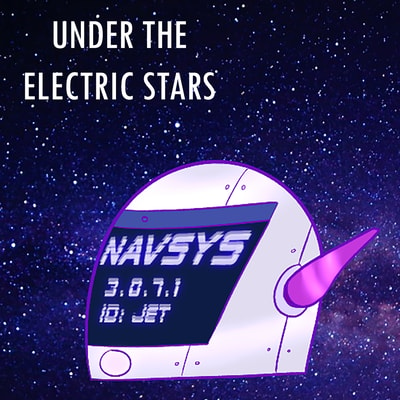 The tension finally comes to a head when Caine's scar is brought into question. Zero Zero breaks apart. Featuring a guy who can't take rejection, heartfelt conversations, and Encyclopedia Su-jin-ica.
Trigger warnings: Yelling, mentions of abuse, discussion of medical procedures throughout the episode.
---
Find us on our website at undertheelectricstars.com!
Follow us on social media!
Twitter ➠ twitter.com/utes_podcast
Tumblr ➠ undertheelectricstarspodcast.tumblr.com
---
The transcript for this episode can be found at undertheelectricstars.com or Google Drive. ➠ bit.ly/utestranscripts
---
Attributions for sound effects:
"Footsteps, Concrete A.wav" by InspectorJ of Freesound.org
(freesound.org/people/InspectorJ/sounds/336598/)
"Running Loud" by dersuperanton of Freesound.org
(https://freesound.org/people/dersuperanton/sounds/435853/)
"Sci-Fi Lab Ambience" by qubodup of Freesound.org
(https://freesound.org/people/qubodup/sounds/212025/)
---
Team
Edited by Arizona Jonson
Rhea Anne as Caine Reyes
Christine Kim as Su-jin Yi
Kevin Paculan as Vic Vass
Robin Guzman as Jettison
Chaitrika Budamagunta as Lola Sunn
David McGuff as Dax Pastore
Rey Ángel as Indra
Additional voices by Fran Carr
---
Thanks to Christine, Ezra Lee Buck, Ferris, Fran Carr, Jordan Davis, Lucas Galante, and Mildred Ramos, our patrons for Under the Electric Stars (patreon.com/mxeliramos)